Bicycle Beer Bag
Attaches to the front of your handlebars to carry whatever you want. But we have tested it and you can carry at least three cans of beer, so that's important.
You possibly want to carry other stuff on your bike trips, like a phone, sunscreen, nibbles, a mask, a spare battery for your phone…. whatever.
Not suitable for carrying your cat though.
Various colour-ways available, a small sample below. Bags are 40 euros plus shipping costs. Add 5 euros to include a strap so you can carry your bag off the bike, too!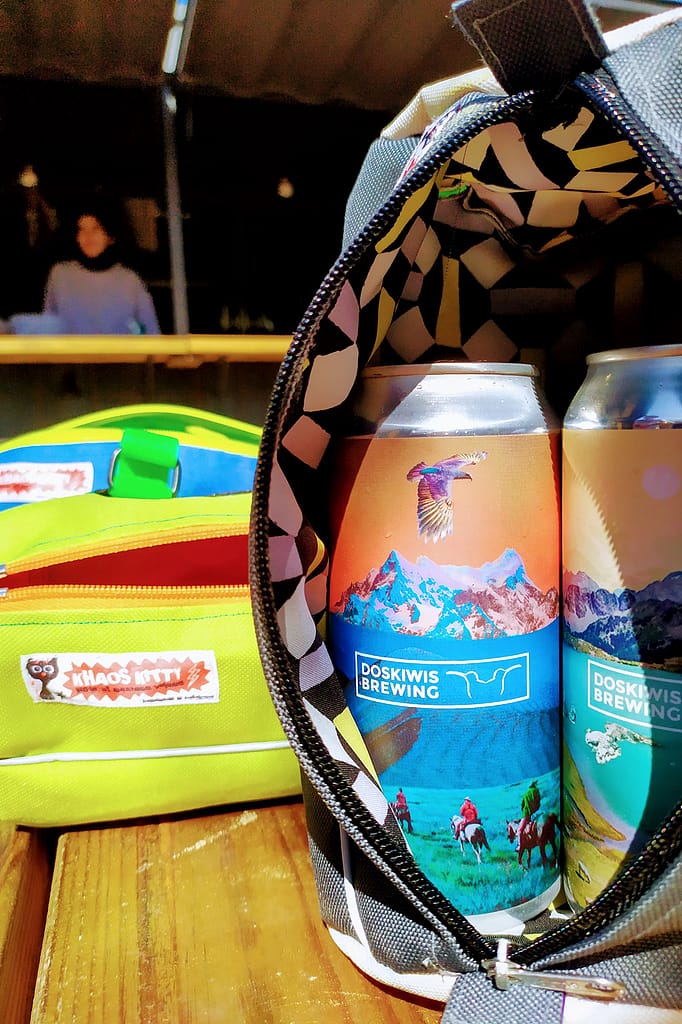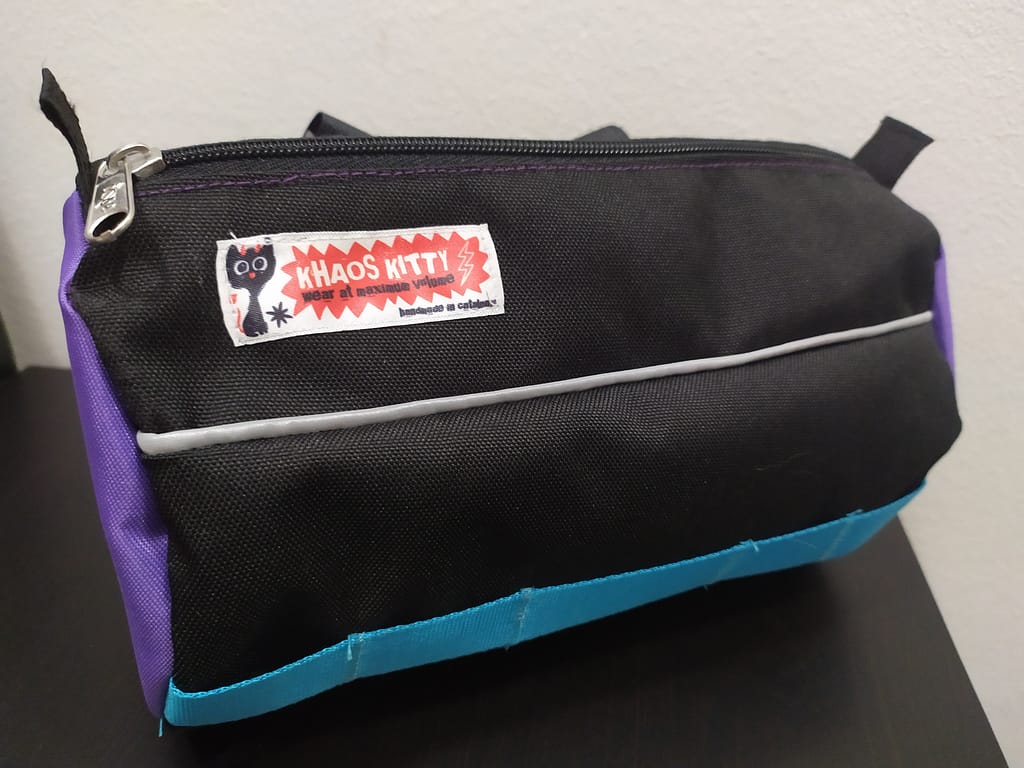 Black and purple with teal interior
Black with animal print interior
Black and grey with geometric interior
Blue and grey with bright green interior